of Boulder, Colorado!
---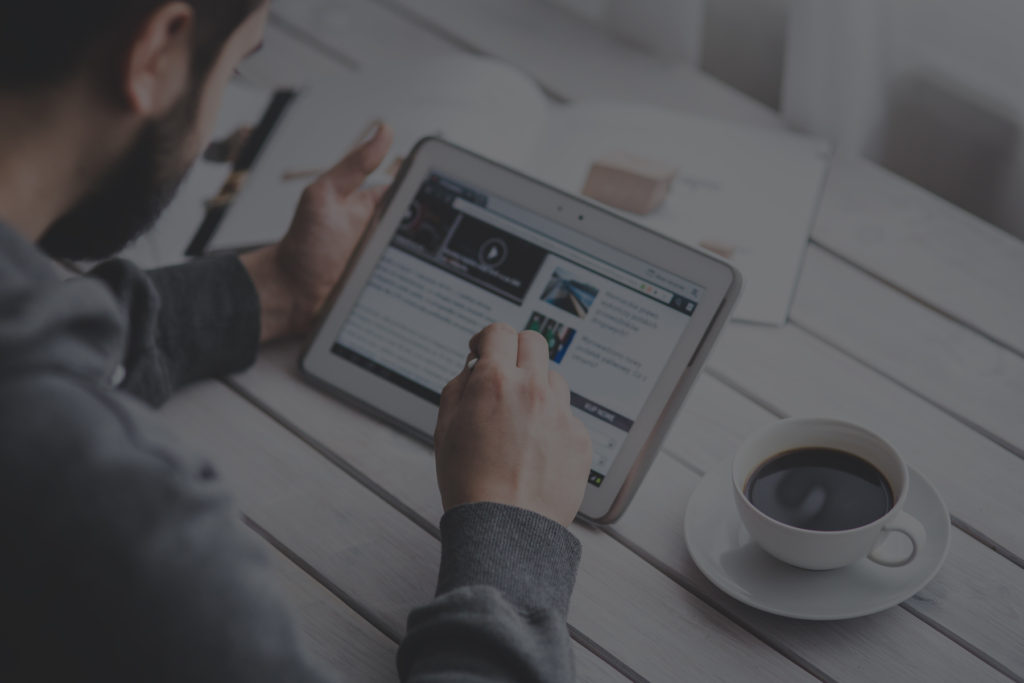 If you were to ask me, what is the best book to learn how to trade the stock market, I would say, "How I Made $2,000,000 In The Stock Market," by Nicolas Darvas. Study this book like a chemistry book. Make sure the particular volume you get has the notes in the back by Darvas. I noticed that some reprints do not have his notes. Darvas' notes explain how he traded in the book, the notes are invaluable!
---
I AM NOT A BROKER. NOT ADVISING. NOT SUGGESTING. NOT PROMOTING…ANY STOCK. PLEASE CONSULT A PROFESSIONAL IN THE INDUSTRY.
---
Wednesday August 16, 2017
Trading. Sometimes or maybe most times, it's not what most people think it is. Trading is a lot of watching and waiting and waiting and waiting and waiting…what seems like all day to find that one trade or two or three that fits our parameters for the trade.
Being a seasoned trader, one that has been waiting and working in the markets, trading and studying and 'reading the tape' and doing all the statistical figuring of probabilities and possibilities…if you are that person then you know that trading is not what most people think it is.
Trading. Is a waiting game, of sorts…with lots of drama thrown!
—John.
JOHN CHOQUE.
MY PERSONAL LETTERS.
---
Sunday August 13, 2017
Trading these last few weeks has been really good for me. Why? I finally learned how to scalp around my strangle option positions. This may seem easy to those who trade this way, but for me it was a new way of managing my positions. I was able to bring in some gains to add to the P/L column even though the option strangle was suffering. Hopefully, I'll be able to manage the strangles for a profit soon, if not then I'll roll when the time is right.
All my positions are in September expiration, regular month. My stock positions are doing well. I'm actually trading from the short side on my stocks. The option positions are also short (I sell premiums) and are wide enough to handle the expected move for the month.
This month, all my trades, cash trades, have been on the new tastyworks platform and brokerage. You just can't beat the $1.00 unlimited option trades and the $5.00 unlimited stock trades. Plus, $0.00, zero commissions to close all trades! Now that is the real kicker! All you have to do to see if this is valuable is to….well let me show you…
TDA $4.95 (was $6.95 before TW) x 2 = $9.90
TW $5.00 x 1 = $5.00
$9.90 – $5.00 = $4.90 x 250 trades (if you're really active, closer to 500 or 1,000 trades in a year)
This is $1,225.00 of savings for the exact same trades!
(500 trades save $2,450.00 or possibly 1,000 trades save $4,990.00)
This is around $100.00 per month of extra savings or money still in your account!!!!
Go ahead and check tastyworks out…if you want to open an account to give them a try would you please use my private referral code: GWZM35Q5EE
This link takes you straight there…tastyworks referral code link to open an account
Anyways, have a great day and a hugely profitable week…
Please remember…the only reason we do anything is to further the Kingdom of God!
If for any reason you don't know if you will go to Heaven…pray this simple easy prayer with all your heart…
"Jesus, if you're real, here I am." Amen!
—John.
JOHN CHOQUE.
MY PERSONAL LETTERS.
---
Friday July 28, 2017
Traded very well this week and actually all month, July and I think June was good too! I would have to check. May wasn't productive because I was moving and had closed out all my positions to make the move from Redding to Boulder.
I trade on NinjaTrader platform the ES, e-mini S&P500 Index, I trade based on what the market wants. I use fractals to understand how the market is moving. These fractals are the most important concept to learn in reading price action. If there is one thing to learn, this would be it. Just go down to the library or bookstore, go to the math section and look up books that talk about fractals. It's all right there in those math books.
Fractal geometry is an amazingly accurate tool to help one understand what the market wants to do. The key concept is to only want what the market wants. It's that simple!!
I also trade on tastyworks platform, a watchlist of highly liquid and very tight market spreads. I go long and short stocks and sell option premium to lower my cost basis. I manage all my trades at around 25% instead of 50% or even 100%. I like taking quick profits when possible and then redeploying the capital out into another market. If you want to try tastyworks, please put in my… ReferralCode = GWZM35Q5EE …thanks!! :)
I also trade on thinkorswim platform, a watchlist of low price, $1.00 to $5.00, stocks that are highly volatile. Here I only buy and sell stock, no options.
Anyways, life is good and this has been a reasonable week for trading, even though the market has been difficult for day trading.
Remember, the reason for it all is Jesus Christ of Nazareth!!
Turn onto Jesus…
Read in the Bible, Acts 2:21…
God Bless You!!
John Choque.
—John.
JOHN CHOQUE.
MY PERSONAL LETTERS.
---
Saturday July 15, 2017
I love trading!! I can't really say for sure what it is…but I do know that trading is a big part of my life. Trading encompasses many of my personal attributes and talents and desires…things that make me look at life in unique ways.
Even though I am a minister, and now a fulltime preacher – building a church here in Boulder, Colorado! I still feel like trading is a big part of my life.
I got interested in trading when a major tragedy occurred in my life. That was September 2, 1994… In January/February of 1995 I became interested in trading via the Ken Roberts Company. Ken was doing nightly shows on Coast to Coast radio show, an all-night talk show that I would listen to…because it drowned out my sorrows of the tragedy that occurred a few months earlier. I was a truck driver and had an enormous amount of hours to listen, plus I was not sleepy because of so much on my mind.
Anyways, that is how I began and am still heavily involved in trading, as I just mentioned.
Always, always remember that the real reason we do anything is due to our love of Jesus Christ, our Savior!!
If you're not saved…why not??
—John.
JOHN CHOQUE.
MY PERSONAL LETTERS.
---
Thursday June 22, 2017
Learning something new is a thrilling experience! Currently, I am in the learning something new process. I'm learning all about the world of pennystocking! Yep, that's right, the world of cheaply priced stocks that have enormous volatility. Price swings of 10-20-30-even 50 and 100 percent in a day or two!!!
The is my first week, I think or maybe it's the second week in this new experience…in either case, tomorrow will be my first day I will be able to trade these low priced equities. My other account did not allow nor provide the data to many of the stocks I'm looking at. So I refunded one of my accounts and updated the trading platform to accommodate the new issues.
Up till now, I have been trading higher priced companies, in the $50.00 range and higher, some lower, but that is about the mid-range. Their movement is still only pennies per day and the options that I use to initiate positions move very little because of the nature of my option strategies that I engage.
However, tomorrow, Friday June 23, will be a bit different…and profitable…at least that's the plan! LOL…
Oh, by the way…I still trade everyday my futures…currently in the E-mini S&P 500 Index…
—John.
JOHN CHOQUE.
MY PERSONAL LETTERS.
---
Wednesday June 14, 2017
I am so tired that I can hardly keep my eyes open…all day this is how its been.
I know, I can hear it now… "John, you need to get to bed early, so you can get some good sleep, and then you will be well rested in the morning!" I only got about 4 hours or maybe a little less last night. I was up studying some new material that was very interesting to me. I love trading the stock market (and the futures market), that is what I was studying.
Finding new ways of doing things are exciting to me. I get bored very fast. That is the big reason that I daily pray for patience, the fruit of patience, King James Version calls it 'Longsuffering'…I actually like that word better…because it feels like suffering to wait and wait and wait…
One of the downfalls of humans is; greed or fantasy or wishful thinking, no matter what phrase or word we use, it is still "thinking incorrectly." Being satisfied with what we have and growing and evolving upwards toward a higher calling or occupation is fine. But to "wish-upon-a-star" is not the way to succeed!! LOL
—John.
JOHN CHOQUE.
MY PERSONAL LETTERS.
---
Tuesday June 13, 2017
Today was one of those days that trading just seemed to go right…if you day trade, you know what I mean. The market is what it is…can't change that…but you can wait patiently for your patterns that you personally profit from to come along and then in this type of market day, everything works out, to your benefit! Yay!!
I think a big key is knowing who you are, how you like to trade, and what strategies or patterns work best for you. Just because a pattern works for one trader does not mean it will work for you! That is very very very important to understand. However, there are patterns that work for just about all of us, if we learn them (Profit Ly) (That's an affiliate link that takes you over to this site that I have been using…it's good!) and practice them until we can trade them in our sleep…they're automatic, that means boring.
Boring always makes money (But only if you're profitable! lol!) Boring means, doing the same thing over and over and over and over and over….again and again and again…got it?
How do you know what patterns work for you? This is where some sort of documentation, like a journal, or a log book, or a piece of paper on your desk or table is needed. You can not trust your memory to remembering what patterns work for you.
It's always best to have only a couple patterns to trade. Any more than 2 or maybe 3 is to many…why? Because simple is always best, always…
—John.
JOHN CHOQUE.
MY PERSONAL LETTERS.
---
Tuesday June 13, 2017
Trading Basic Stuff
This is a short blog post I did for Profit Ly…just playing around…it was fun!!
Looking at Trading Basic Stuff
Now, of course when I say basic, that's exactly what it means! Getting to technical in anything will hinder any kind of growth. Talking about trading, one of the most common tools among seasoned traders in regards to trading basic stuff is the "Support" and the "Resistance"…
Right away I can hear traders say, yea, I know that stuff… however, the key is looking at a large enough sample size.
This is similar to national polls and to statistics…have to small of a sample size and the result is not accurate. Have to large a sample size is also not needed and way too much work and will also prove to be ineffective.
Sample Size in Trading Basic Stuff is Important
In polls I have seen that 1,500 is just about right to get the correct answer.
In trading I have noticed that 1,000 is a good sample size.
You can apply that to any time frame chart you want in relation to what your goals are.
For me I use a weekly chart of four years…that is 1,000 trading days!
I noticed that when I put a Strangle Strategy on when looking at 1,000 trading days, my trades seem to produce a steady profit.
No Guarantees in Trading Basic Stuff After-all
Of course, this is no guarantee of any kind.
Writing this blog post to just see how it feels. As usual, blogging is very time consuming. But what it does, is help me think through some ideas…
—John.
JOHN CHOQUE.
MY PERSONAL LETTERS.
---
Monday June 12, 2017
It's Monday and what a day…I have had more problems with electronics than I've had in a very long time…with problems come confusion and frustration and poor trading. I didn't recognize this until it was a little too late.
All in all it was a reasonable day. Put on 3 options trades (real money), 1 stock trade (real money) and 4 e-mini s&p500 trades (paper money).
Tried using the widget above but it got to difficult so didn't finish logging in the trades.
Trading as in Blogging is so time consuming…of course my Praying (I have a structured outline prayer, it's called 'supplication' – look it up in the Bible KJV) is also very time consuming…the GOOD Part…I'm retired!! SEVEN weeks now!
If you don't Jesus…just give Him a call…He's always listening :)
—John.
JOHN CHOQUE.
MY PERSONAL LETTERS.
---
Sunday June 11, 2017
It's very early Sunday morning, I'm updating this so that it will be easier on Monday when I begin a more consistent update or journal of my stock trading.
I do realize that probably no one reads or even knows about this blog website…and that's just fine, because I do this mostly for my enjoyment. Oh, there is one group of people how come to my website nearly every day…the thieves and scammers and those evil doers that keep trying to break in and steal whatever they can from inside this blog. Weird.
Lord, I thank you for being the Lord of my life and protecting me from the enemy. In Your name Jesus! Amen.
And thank you Lord for giving me the knowledge to trade…
—John.
JOHN CHOQUE.
MY PERSONAL LETTERS.
---
Friday June 9, 2017
Stock Trading!
I know, this is way off from what you might have thought that a preacher should write about. However, I have been in the trading world for over twenty years and I love it…there is just something about trading that digs deep inside me and gives me a unique feeling of creativity.
So, I am attempting to create a section in my website dedicated to Stock Trading. There are some links to sites that I do make a little money from the company that sponsors some of the tools that I enjoy. These are called "affiliate links", they're popular on most websites, like Amazon and the like.
Actually, I sort of nervous writing anything about stock trading or futures trading and even options trading because of the perception around trading. It'll be alright…
—John.
JOHN CHOQUE.
MY PERSONAL LETTERS.
---
I AM NOT A BROKER. NOT ADVISING. NOT SUGGESTING. NOT PROMOTING…ANY STOCK. PLEASE CONSULT A PROFESSIONAL IN THE INDUSTRY.
---
My Ultimate Objective is to Touch People For Heaven
I live in Boulder, Colorado and from the mountains I can see forever…
Yes…I have a vision of one million people in heaven because I lived. As a preacher, minister and missionary; along with my forty year career as a professional driver; I am consistently looking for ways to touch people for heaven. Because to be saved through Jesus Christ is REAL. —Read Acts 2:21
Please, this charity is important. See a vision of 3,000 Hope Partners that will creatively fulfill Matthew 6:20. Touching one million people for heaven. It can happen…
Thank You…
---
Music by: David Cutter Music – http://www.davidcuttermusic.co.uk