Thou hast magnified thy word above all thy name. —Psalm 138:2, King James Bible.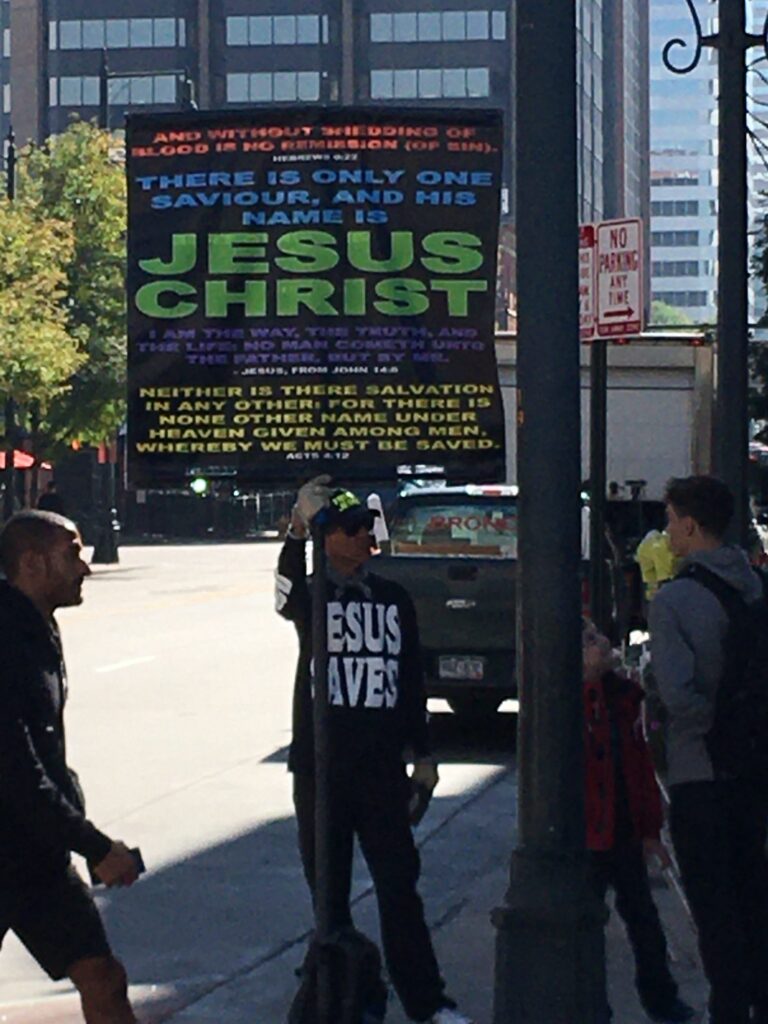 Do You Know the LORD JESUS CHRIST as Your SAVIOUR? Will you be going to HEAVEN? It's a matter of LIFE and death.*
Jesus said, "He that believeth and is baptized shall be saved; but he that believeth not shall be damned."
—Mark 16:16, King James Bible.
Bonjour! We are preachers and ministers of the Lord Jesus Christ. We're deeply concerned for your soul. Jesus is ALIVE. God is REAL. Heaven and hell are REAL. Eternity is REAL. Our doors never close. Feel free to contact us with any questions that you may have. The Lord Jesus will provide the answers, as we pray together with the Comforter, which is the Holy Ghost, even the Spirit of truth.
*This is the most important decision of your life. You receive eternal life by receiving Jesus Christ as your Lord and only Saviour. Amen.
Give Jesus a call… his number is Romans 10:13, King James Bible.
CALENDAR of Banner Preaching and Ministry Events for PREACHER JOHN.*
The Lord Jesus Christ said unto them, "Go ye into all the world, and preach the gospel to every creature."
—Mark 16:15, King James Bible.
January 19, 2021, 12:00 PM: Tuesday Banner Preaching and Ministry - 30th/Arapahoe by King Soopers gas station!
January 20, 2021, 12:00 PM: Wednesday Banner Preaching and Ministry - Walnut/Broadway by the benches!
January 21, 2021, 12:00 PM: Thursday Banner Preaching and Ministry - 28th/Iris by the gas station!
January 22, 2021, 10:00 AM: 4th Friday of Month - Longmont, Colorado - 5th/Main by Winchell's Donuts!
January 23, 2021, All Day: Sabbath rest in the Lord Jesus Christ.
January 24, 2021, 10:00 AM: Sunday - Gospel Evangelist Church - Banner Preaching and Ministry - 28th/Pearl by Target parking lot!
January 25, 2021, 12:00 PM: Monday Banner Preaching and Ministry - Baseline/Broadway by Starbucks!
January 26, 2021, All Day: Amtrak train travel to Grand Junction, Colorado!
*Please double check the dated event on the preaching calendar about two (2) hours prior to coming out to minister with us. Salut!
January is our 20th month of banner preaching and ministry.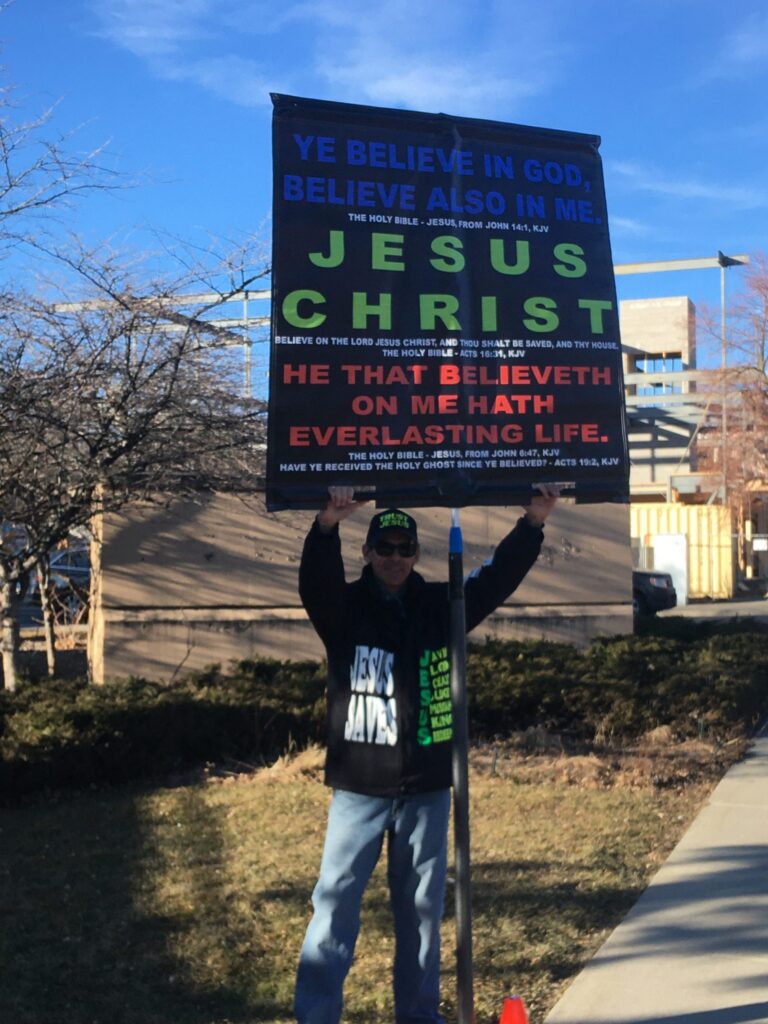 CONTACT Information.*
John Mark records this event, "So then after the Lord had spoken unto them, he was received up into heaven, and sat on the right hand of God."
—Mark 16:19, King James Bible.
Allô!  Thank you for your faith and goodness. We'd love to hear from you, pray with you and answer any questions about the word of truth. We could even preacher or minister together when you're in Boulder, or wherever we may be. Contact us and we'll get back to you shortly. Yes, we receive donations and support, thank you so very much! Enjoy our peculiar Sunday Prayer Letter by email or by website. Gently note that this address here is for POSTAL ONLY, not the church location.
PREACHER JOHN CHOQUE.
Touching People For Heaven.
2525 Arapahoe Ave. E4-541
Boulder, CO 80302 USA
*This address is for physical and postal mail. You may also bring it by and the guys at the counter will receive it. Merci!
There is ministry for you at ALL of our banner preaching locations. See our preaching calendar.