OFFICIAL PODCAST PLAYLIST: PREACHER JOHN'S Podcast Show. GEC—"Touching People For Heaven."

THANK YOU FOR PARTNERING With This Ministry. Our ministry is teaching and demonstrating how to street preach and how to minister in the Holy Ghost for the purpose of winning souls for the kingdom of heaven. By the will of God, we are preaching and ministering in the Lord's harvest. Our labour is being done and recorded for the purpose of "Building a new missionary church!" All Glory to the Most High God! Amen. Thank you.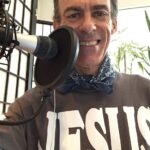 PODCAST PLAYLIST of SHOW EPISODES

for the podcast show "JOHN CHOQUE is Touching People For Heaven" with your host

PREACHER JOHN

. Thank you for your kindness.
—JC.
---
Embedded Podcast Playlist Player for PREACHER JOHN.
This embedded podcast playlist player is a simple way to listen to all my shows in order, and maybe this is a way to easily touch people for heaven? What do you think? You can comment on my contact page form, it's what I'm currently using to keep all comments together and easy for me to manage. Also, if coming from the 2022 page… Thank you for your love.
Our latest podcast episode is at the top of the list.
PREACHER JOHN'S Official Podcast Website with Episodes.
---
Do you have a comment on any of my podcast episodes?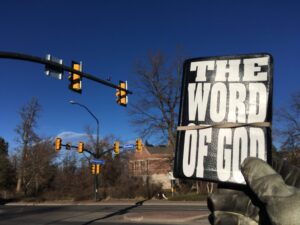 I'll gladly answer any question you may have from listening to my podcast playlist. Please be specific and biblical (namely, the Holy Bible, Authorized King James Version), also listen to the entire show that you are listening to, that's 100%! I don't teach or preach like most preachers. I've been fortunate to have been preaching for a very long time. Also, I've been ministering mostly out in the public, and not solely in a church building. From this style of ministry, the Lord Jesus has shaped me into a peculiar preacher. All glory for whatever God is doing in my life, goes completely to the Father. I am only a servant of God. And, thank you for your gentleness… blessings my friend!






Au revoir!
—JC.
PREACHER JOHN CHOQUE.
Gospel Evangelist Church, LLC. — "Touching People For Heaven"
DISCLAIMER.
The things that I say on this page and in my talks have an occasional exaggeration. Understand that I am not intending to say or do anything that is contrary to the word of truth, as per the Holy Bible, King James Version. I'm always learning and growing in the Lord Jesus Christ. Therefore, I am not stagnant in the Lord Jesus. Also, I'm always working on every aspect of this website to keep it updated and current. I'm also re-building this website at the same time, because it used to be my personal missionary website; however, now I'm building a new church in Boulder, Colorado and that is what this website is becoming. I preach nearly everyday and am working diligently with the Holy Ghost to bring this missionary work to the State of Colorado, the City of Boulder, and wherever the Comforter is leading me. Thank you for all your prayers and supply in all areas of life. Blessings to you my dear friends!
---
---
---
Every Sunday be edified, exhorted, and comforted while reading a semi-short message from the word of truth… The Holy Bible.
Official Website of Letter Subscription: PreacherJohn.ck.page.