Contact JOHN CHOQUE.
Thank you for your faith… Salut!
If you're a believer, you are an important family member! God knows who you are, and desires to fellowship with you. If for some reason, you are not born-again… please don't hesitate to contact me, we'll pray together and I'll gladly answer any questions you may have from the word of God, the Holy Bible, KJV. God bless you!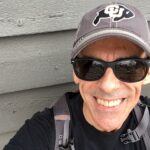 My Contact Form may be a good place to start our conversation, or even my Daily Prayer List could be the place, also you could peruse my Be In Touch page to contact me; either way, until then… Dieu te bénisse!
"He that believeth on him is not condemned: but he that believeth not is condemned already, because he hath not believed in the name of the only begotten Son of God."
—John 3:18, KJV
"And Philip said, If thou believest with all thine heart, thou mayest. And he answered and said, I believe that Jesus Christ is the Son of God."
—Acts 8:37, KJV
—JC.