THANK YOU.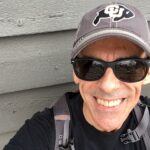 This Contact Form or My Daily Prayer might be a good place to start our conversation — until then…
"He that believeth on him is not condemned: but he that believeth not is condemned already, because he hath not believed in the name of the only begotten Son of God." — John 3:18, KJV.
"And Philip said, If thou believest with all thine heart, thou mayest. And he answered and said, I believe that Jesus Christ is the Son of God." — Acts 8:37, KJV.
"But grow in grace, and in the knowledge of our Lord and Saviour Jesus Christ. To him be glory both now and for ever. Amen." — 2 Peter 3:18, KJV.
Let's talk about it…