Thank you for your faith… Salut.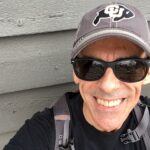 This Contact Form may be a good place to start our conversation, or even my Daily Prayer List could be the place; either way, until then… Dieu te bénisse!
"He that believeth on him is not condemned: but he that believeth not is condemned already, because he hath not believed in the name of the only begotten Son of God." —John 3:18, KJV
"And Philip said, If thou believest with all thine heart, thou mayest. And he answered and said, I believe that Jesus Christ is the Son of God." —Acts 8:37, KJV
—JC.
Contact JOHN CHOQUE.
"But grow in grace, and in the knowledge of our Lord and Saviour Jesus Christ. To him be glory both now and for ever. Amen." —2 Peter 3:18, KJV