Hello, my name is John Choque of…John CHOQUE Ministries. — let's be in touch…
Thank you so very much for your desire and interest to get in touch with me. Meeting new people can sometimes be a bit scary and sort of uncomfortable. Hopefully by reading and watching some of my videos the "stranger" feeling has gone away. In any case, I wholeheartedly welcome you into my life…that sounds funny, oh well. God bless…let's be in touch…
EMAIL – LET'S TALK
WorkWithJohnChoque@gmail.com One way to be in touch with me is, you can email your phone number and then I'll text or call you. Then we can talk! I would put my phone number here, but it's a security reason, sorry…I have no public office space, one that would have a public phone. Thank you for your confidence. God bless!
WHATSAPP
SKYPE
POSTAL MAIL
2525 Arapahoe Ave. E4-541, Boulder, Colorado 80302 USA
MISSIONS
Children's Hunger Fund — Become A Hope Partner.
Chick Missions Fund — Become Partner with Missionaries preaching with Gospel Tracts from Chick Publications.
PERSONAL MINISTRY
JohnChoque.org — JOHN CHOQUE.
JohnChoque.com — JOHN CHOQUE.
WorkWithJohnChoque.com — JOHN CHOQUE.
DONATE
BECOME A PATRON — John Choque is creating a church in Boulder, Colorado!
Please note…I only place this link here because people want to give, they just do! Believe me when I say, God is my source of supply. Also, a GREAT BIG THANK YOU for all of you who do give…I am so grateful…You're the BEST!!! May GOD be Glorified In Your Life, Forever!!!
PEOPLE
Yes…I have a vision of one million people in heaven because I lived. As a preacher, minister and missionary; along with my forty year career as a professional driver; I am consistently looking for ways to touch people for heaven. Because to be saved through Jesus Christ is REAL.
—Read Acts 2:21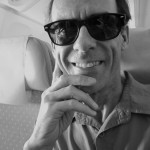 —John.
---
Music by: David Cutter Music – http://www.davidcuttermusic.co.uk