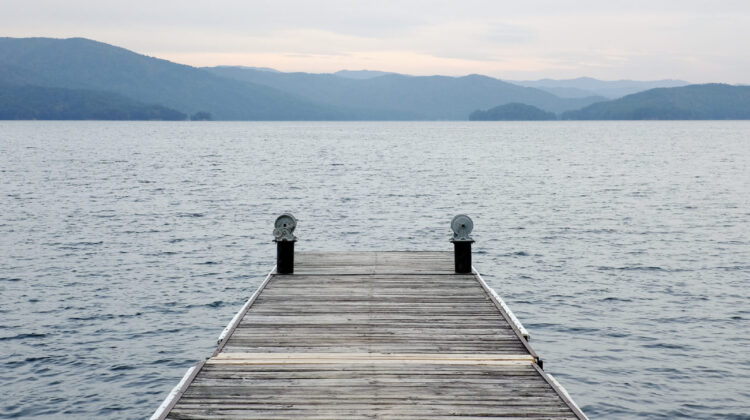 New 2018 Goals for me start every August! This has been such a natural thing for me for so long that I can't remember when it started. For whatever reason I just naturally click into the mode that begins reviewing what the last twelve months has provided and then from that review, plan and set the next set of goals for the new year, which starts in August.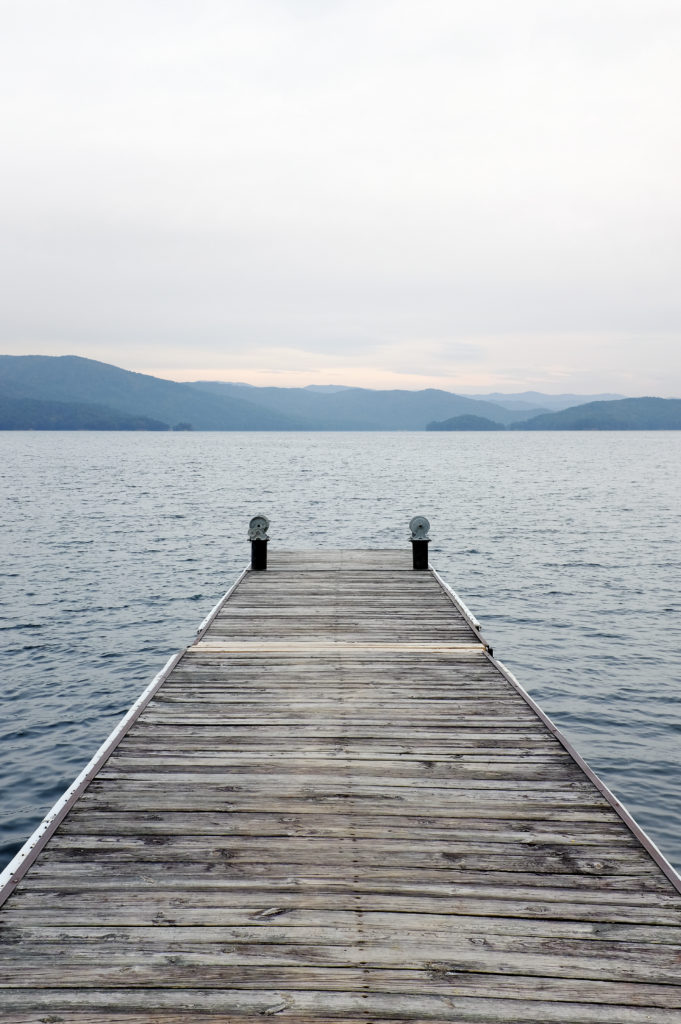 New Blog About 2018 Goals – Starting Now August 2017
Let me review my 2017 Goals prior to looking at the 2018 Goals…
1. Biggest goal for 2017 was to retire from 40 years of a Professional Driving Career
2. The second biggest goal was to leave Redding, California
3. The third is part of the second, to move to Boulder, Colorado
4. Number four was to get settled into my new home
5. Next was to make a big upswing in my trading business and managing the account
6. Now I wanted to re-start my daily blogging and publishing, mostly for myself, not to promote or sell anything like I used to, which I never enjoyed
7. I want to also get back into doing a VLOG, filming on a daily basis, but different than before
8. Next is to research the best film editing software for my purpose and purchase it
9. I will probably need to replace this old MacBook air, because it is getting overworked badly
10. Now, if possible, August 28, 2017, Monday, CU, Colorado University, is the first day of class and my first day for Gospel Evangelist Church…Lord willing
11. Document that day (Aug 28) as the day I too get started and is my first day of church
12. Wow! The previous goal is #11 which is my studio number, actually #111, thank you Lord…this is the home that God put me in, supernaturally
13. September is the month I have set to replace my old Buick with a newer car, a 2011 BMW 328ix space gray on white, all the BMW factory packages, new BMW branded floor mats and truck mat, car super pristine, never smoked in, serviced at BMW with all records, 1 owner would be perfect but 2 owners would be okay, I plan to write a check for $12,000 for this car, paid cash, then have a new car cover and make sure everything has a lock, (hood, trunk, gas, doors, wheels, and car cover…all locked down!) Recently, I heard that the Audi A4 would be a more reliable automobile…so I'll need to do some more research…until then, I'm still believing for a newer car
14. The car is only if I can see that I am going to be successful at starting this church, if the church will be taking much longer than planned, well then no car
15. Some previous goals I forgot to put on this list…
1. Save $80,000 to $85,000 before moving to Boulder and GEC
2. Pay off any last debts
3. Pay for all the moving costs (God pays actually)
4. Finish my driving career in style
5. Finish my work at Youngman Trucking in style and with grace and completeness
6. Have a great closure to my career and my job
7. Say goodbye to everyone I work with up north, and everywhere I travel
8. Finish my living at SandPointe Apartments in style, saying goodbye to everyone
9. Leave my SandPointe home of 12 years better than I came
10. Have a nice closer to this phase of my life, something that makes me feel complete and satisfied, in my heart, because that is what I will carry with me
11. Realize and accept that no church is going to send me off and commission me to build this church
12. Pray that God provides someone very unexpected to pray a special prayer over me to go into the next phase of my life
13. Finish the bible and my blogging of each book
14. Be ready to move
I was surprised at the lengthy review
My goodness, I was surprised at the lengthy review of what I have set for myself in 2107. When I write out my goals they cover more than 12 months. August 2016 to December 2017 is more like 17 months. However, August is the review and set date which of course runs all month long. By September all goals are set and I don't add or change them. Now, that's the difficult part for me. Not being able to change the goals frustrated me sometimes, or rather most times!
I write down all my annual goals
One of the main reasons why I write down all my annual goals and review them all year long is not to accomplish every single one. When I set so many goals, which often times is normal, some years I set only 3 or 4 big goals and spend the entire year going after them. 2017 was a big year and thus lots of goals to get done. So the main purpose for all these goals is to accomplish at least 2/3 of them. That is usually exactly what happens. Even this year's goals, which of course started back in August 2016, has mostly been accomplished, a little better than 2/3 actually.
Now, for this coming year, 2018 will be a significant change from last year. This will be due to my retirement and my relocating to Boulder. 2018 will be a full and complete 12 months as a full-time minister and a full-time free man, LOL…smiling!
2018 Goals…
1. Minimum Daily Contacts of 10 people every day
2. One on One's with 1-3 people every day
3. Home Cell Group's every day
4. Manage the trading account effectively
5. Look to make as much as the market will give me
6. Commit my trading to the Lord every day
7. For the next 210 days, August 28 to March 28, work every single day
8. Treat the next 210 days as a marathon that I am throughly trained for
9. Running with the Holy Spirit for these 210 days is crucial to our winning the race
10. Build connections with 210 "Key Connector People"
11. Gather at least 30 Cell Families, a full Home Cell Group, prior to first division into 2 Cell Groups of 15 families each
12. Use the services of SendOutCards to manage all the contacts, to build a consistent rapport, to engage the people, and to establish an effective and efficient prayer list
13. Be open to everything the Holy Spirit is doing to build GEC
14. Stay continually in contact with the Holy Spirit, this next 210 days is really a marathon, I will need supernatural support from You, Holy Spirit
15. Take very good care of my health…
1. USANA health everyday
2. Walk 4,000 steps every day, 14 miles a week, 60 miles a month, 700 miles for the year…wow, I'm excited to see if this actually happens
3. Drink at least 3 quarts of water daily
4. Move closer to having a vegan lifestyle or something like that
5. Continue my pushups and planks
6. Be consistent with dental, eyes and general checkups, be vigilant
7. Be alert to intaking enough fiber and probiotics and digestive enzymes
16. Prayer will be a focal point, this is key and extremely important to GEC
17. Bible study will also be a key point for me, but this will be different than before
18. Worship will also be different than before
19. Harmony will play a key role in all that I do
20. Prophesy, the appreciating, encouraging and comforting of people is also key
21. "Make it a lively game you can do for the rest of your life"
22. "Touch People"
23. "Praise Jesus"
24. "Healing Worship Prophesy"
25. "Boulder Lifestyle"
I may add or change a few things
For now that is going to be about it for the 2018 Goals …over the next a couple weeks I may add or change a few things, but it's fine for now.
Setting goals is an important exercise. For some reason, setting goals has always helped me. I do it a little different, though. My thinking is, I'm not doing this for me…NO…I am doing this for the Kingdom of God.
So therefore, I expect the Angels to help me, I ask for God's help, and I sow the right seeds and actions to produce the harvest that I'm looking for. To do this, I simply post my 2018 Goals on the refrigerator door and look over them and pray over them and just sort of look at them and think about them.
I really do leave most of it up to the Lord. Mainly because, whenever I chase after something, it usually gets me into trouble. Therefore, what I do is, give all my goals to the Lord and let them go…if they happen fine, if they don't happen fine…it's all in God's hands. Period!
Let me pray…
"Thank You Lord for providing all the many things that we need to build Gospel Evangelist Church. I already know that You are preparing the right people for this new phase of GEC. You have everything under control. You most definitely know what You are doing and with all my heart I accept everything that You are doing now, and in this next year. All to Your Glory, Lord…in Jesus' name, amen!"
Turn onto Jesus!
My simple prayer 43 years ago was…
"Jesus, if you're real, here I am."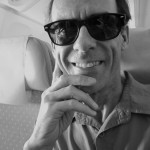 JOHN CHOQUE.
Preacher
If you need prayer assistance, contact me.