in Boulder, Colorado!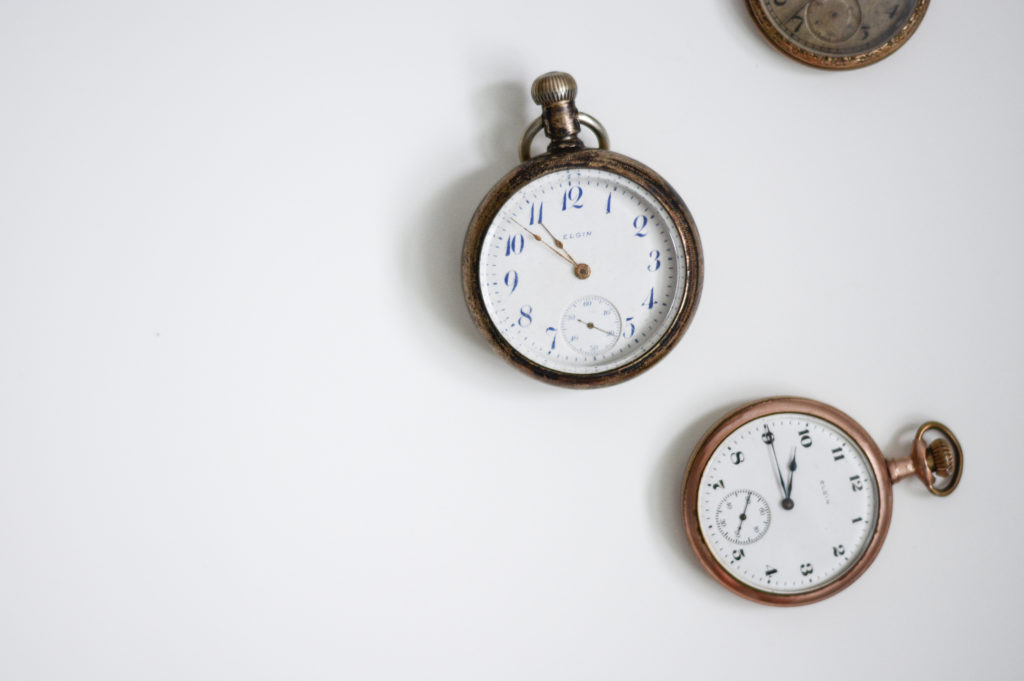 Sunday July 17, 2016, during my morning prayer time while sitting outside on my porch, the Lord directed me to three certain scriptures, each one talking about now is the time…then I heard the Lord say, "Now Is The Time." "To Move To Boulder, Colorado!" Of all the things someone could do after they retire, I would suppose that building a church would be near the bottom of someone's list, if it's on it at all! However, that is exactly what I am doing…building a church for God in the city of Boulder, in the state of Colorado! Named, Gospel Evangelist Church! Scripture foundation, Mark 16:15-20!
---
Sunday December 9, 2018
Good Morning!
Today is my first day in about seven days that I'm feeling well. Last Saturday, when the Spirit warned me not to have that can milk, I disobeyed and put that can milk in my coffee! Then a couple hours later, boy was I feeling ill…that lasted everyday all week…Saturday, Sunday, Monday, Tuesday, Wednesday, Thursday, Friday and Saturday again! Today, Sunday, I feel fantastic!!! The moral of the event…obey the Spirt of God! PLEASE!
The Holy Spirit is here, NOW, to comfort us and to lead us in the correct ways…also to protect us. This is God the Holy Spirit…sent to God's children, the born-again, into God's family, through the grace and love and work at Calvary on that last day that Jesus, the Son of God, hung on that cross for all mankind! Believe in the Lord Jesus Christ, and you shall be saved. Beautiful!
GEC is coming along nicely in the preparation phase. I can witness the Holy Spirit working everyday in bringing this new church to Boulder, Colorado! I sure need help though…the battle is real and exhausting. In the last 18 months: I've crushed my left leg, I've broken my middle toe on my right foot, I've lost over $5,000, I've been attacked by devils nightly for months, I've been harassed by devils in my daily life, and I've been sick more than the last 15 years! But you know what? I'm MORE EXCITED NOW than ever before…I'm MORE IN LOVE WITH JESUS than ever before…I'm MORE INTO GOD'S WORD than ever before…plus, I'm MORE INTO PRAYER than ever before!
Life is FANTASTIC in Boulder, Colorado…because of my Lord and Saviour Jesus Christ!
AMEN!
—John.
---
Saturday November 24, 2018
Today, as my usual for a Saturday, I spent the majority of the day with the Lord in prayer, the word, and just simple time in the Spirit.
Much later in the day I got the idea to update my blog, my theme, and the look of it all. Part of the reason is I get bored with the aesthetics. Plus I wanted to get ready for my new Gospel Tracts that will be coming in a few weeks. I'm very excited about that!
Time alone with God is very important…
—John.
---
Tuesday November 20, 2018
Yesterday was a big commitment for me! I ordered 10,000…that is TEN THOUSAND…Gospel Tracts to use for preaching here in Boulder, Colorado. I figure that I might be able to spend about 4 hours or so each day, Monday thru Friday, at 40 tracts (little booklets that tell a story and a call for salvation) a day for 50 weeks and that equals the 10,000 tracts! Man, that's a lot of commitment!
These tracts are ordered from Chick Publications a wonderfully committed ministry to the Lord Jesus Christ!
Just keep going…
—John.
---
Thursday November 15, 2018
Everyday, including today, Thursday November 15, 2018, I work at building Gospel Evangelist Church. The part or phase that I seem to be directed towards is in establishing the "unseen" part of the church. This is the part that nobody sees nor understands…it's the part that is in constructing the deep piers that reach to bedrock…you know the Rock, which is our Saviour and Lord Jesus Christ! I thank the Holy Spirit of God for all the comfort and understanding that is being freely given. Daily the church of Jesus Christ is growing and of course there is always the present opposition from the Devil. Growing or building is not without pain…so as I read and prayed this morning in I Corinthians 9:24 KJV… "Know ye not that they which run in a race run all, but one receiveth the prize? So run, that ye may obtain."
Thank you for all that run the race to win the lost…
—John.
---
Sunday October 20, 2018
As I was getting started for the day, I realized that today is 18 months since my retirement from 40 years of trucking. Also in just one more week, it will be 18 months since moving and relocating in Boulder, Colorado.
Boulder is a "Gold Mine" of people for the Kingdom of God! At least that's what I see…seen in the 'spirit' and it's sort of a feeling I get inside. It's what I also choose to look at…there seems to be a correlation to what is focused on is what is seen. I choose to focus on the greatness and opportunity of people! People of Boulder are here by choice…each person comes to this city seeking the chance to find their life's work and life's direction.
People in Boulder are 'called' to Boulder…that is how I see it…because I too, am called to the amazing city up against the Front Range and the Rocky Mountains. I love living here…I love all the people…I love my calling to the city of Boulder…and to the State of Colorado.
The reason, I am in Boulder is to build God a church…called "Gospel Evangelist Church."
It's a totally great and glorious day…by choice!
—John.
---
Monday June 4, 2018
Okay, I get it…its been awhile…but I have good reason, lol :)
However, I'm not inclined to go over all my "excuses" at this time. I just wanted to update the GEC Journal with a up-to-date date!
The biggest problem that I will share is this website was down, due to my lack of skill or knowledge in updating my Secure Layer, the https and the lock with the secure features…finally I got some help and all now is well in website land! :)
I'll do more shortly…
God bless and know that God is real…
He really is!
—John.
---
Tuesday October 10, 2017
I think one of the great activities one can do in creating a church, building a church or even a ministry is to pray…I mean lots and lots and lots of prayer hours. The kind of prayer that I'm talking about is time in the Presence of God through prayer. Hopefully that makes sense?
Prayer is not just talking and talking and hoping that God hears you. No, the prayer that builds ministries and lives is the prayer that is sometimes silent, sometimes talking, sometimes listening, sometimes writing, sometimes reading God's Word, sometimes praising the Lord, sometimes singing hymns, sometimes spiritual songs, and sometimes just being highly aware of the Holy Spirit…because only by the Holy Spirit does anything truly get done.
Honestly speaking, the most effective manner of prayer is done through the Holy Spirit. As the Apostle Paul says many times, praying in tongues is the key! Without the language of the Spirit, prayed daily, it can be very difficult to do the work of the ministry…at least how the Lord is leading me. Hallelujah!
I'm so excited that I can hardly sleep at night…Praise the Lord! Psalm 150. Psalm 139.
Good night my dear friends…
—John.
---
Friday October 6, 2017
Here is a quick update on the planning of how the Holy Spirit is leading me in building GEC.
Now this is nothing like most churches…this is a completely new work and not a duplicate of what other churches are currently doing. This is not to imply at all that anything is incorrect with any church. Absolutely NOT!!!
My vision is what I am judged on and how I hold and deliver this vision. Therefore, I am responsible to God for this church. Of course, I am accountable to wise men and women for their counsel.
1. May 2017 to May 2018: Move and setup in Boulder, Colorado! Make this HOME…until I go on to Heaven.
2. May 2018 to May 2021: First Cell Group begins and builds out to include three thousand Hope Partners with Children's Hunger Fund. This is our outreach that we are using to "Touch One Million People For Heaven."
3. May 2021 to May 2031: We will have touched ten million people by 2031, (1 million per year times 10 years), the basic accounting of a tithe on 10 million is 1 million people who receive Jesus Christ as their Savior and are in Heaven because you and I lived!
This is simply a broad stroke and is more about my life line and my ages. I see 64 to 67 as foundation building. Then I see 67 to 77 as the home building. My original vision is seeing one million people in Heaven because I lived. That's why I say, this is more about my own timeline. The great thing about God is He includes everyone in His Vision! Which of course includes your vision and my vision…isn't God Amazing?
Good night great people of God, I love you.
—John.
---
Wednesday August 16, 2017
Have you had the opportunity to build a ministry? I have been involved in ministry building for what seems like forever. The peculiar thing about it is…I have never succeeded in building or rather finishing the ministry. I have started a dozen maybe several dozen in the last forty years…40 YEARS!?!? Yep, actually it's closer to 43 years. Why so long? Because about two weeks after I was saved (born-again), God called me into the ministry. Yes, God does actually call His ministers into service. It just doesn't happen.
I know for some ministers, they just wanted to do something for the Lord. So they went to school or just started a ministry. Simple as that. While others, like myself, have been personally called. The BIGGEST problem with this is we face the biggest opposing obstacles. So, like me again, never truly get off the ground and build our ministries.
Thank God, that He never gives up on us. If we don't give up on Him, He won't give up on us. That's a fact!
—John.
---
JESUS IS LORD.
And it shall come to pass, that whosoever shall call on the name of the Lord shall be saved. —Acts 2:21
Pray:
"God I believe in my heart that Jesus is your Son and that He died for me and You raised Him from the dead. According to Your word, if I believe on Him I shall be saved. I repent my sins and I receive You Jesus into my heart right now and make you my Lord and Savior. Father, Thank you for making me your child and giving me eternal life. In Jesus' name. Amen."
—Prayer Written by Angelo Mitropoulos.
JOHN CHOQUE.
Touching People For Heaven
If you need prayer, contact me.
---
Sunday August 13, 2017
Everyday we get closer to starting Gospel Evangelist Church, in Jesus' name!
Monday, August 28, 2017, I will be doing something different in this regards. On that day, the Lord has plans for me to do something that I am not currently aware of…I know that sounds weird. But being strange and unique or rather weird, is one of the key attributes of being an "on-fire-preacher-for-Jesus-Christ!!!"
I plan to keep journaling a little bit each day if possible on the building of GEC.
God is a good God!
—John.
---
Friday July 28, 2017
Today is Friday, and what a great week it has been! I am definitely getting closer to launching our church here in Boulder, Colorado! It looks like Monday August 28, 2017 will be a major shift in the building phase (building means gathering people!)
I didn't realize just how long it would take to get settled into my new home and my new town and my new lifestyle as a retired trucker. Life is most definitely different and in so many ways that I never dreamed of…
Nonetheless, life and ministry look good on me..LOL
Have a great weekend and as always…God Bless You!!
—John.
---
Saturday July 15, 2017
I think it really doesn't matter when we pray. What? Yes, in my case, and the case of so many Christians that I know. We pray continually! I find myself praying probably once every hour, on average. No, it's not some long drawn out prayer…it is a simple quick from the heart communication to the Lord…it's easy, because I am always thinking about Jesus! I really am…
—John.
---
Monday July 9, 2017
Everyday I pray and seek the Lord's direction. In my prayer is a section that I pray over people and events that come to my mind…this morning was no different…at times I get overwhelmed with the burdens that people carry, what I mean is that I see into the lives of people I pray for and I can feel their weight…if you are an intercessor then you know what I mean. I'm not complaining, I am making a point in that I see, spiritually, and then I ask the Lord to allow me to see myself as YOU, LORD, see me…nothing…
Got in another 5,000 steps in my walking and talking to people. Today I didn't go in a good direction and didn't feel correct, but I went on anyway. I won't do that again…the point is to only go where the Lord leads…
Jesus is the lead person in this adventure in Boulder, Colorado!
—John.
---
Thursday June 22, 2017
Have you ever noticed that when you're moving in step with the Holy Spirit, time seems to change its importance? I realize that is a strange question/comment…but really, think about all the times (hopefully there are times) that you felt in perfect harmony with the Spirit. Harmony is a key word here, it is also the key word in the very early stages of the building of the Christian movement/church just after Jesus returned to Heaven and sat at the right hand of God.
Having this perfect harmony will aid you and me in our work of building our ministry. Why? I think it's because when we are in harmony, we hear the voice of the Spirit and we easily recognize what we are to do next, or what to say next.
Harmony, think about it…
—John.
---
Saturday June 17, 2017
With God all things are possible. Matthew 19:26
As I was just wrapping up my Sabbath Day with the Lord, I finished the day by watching the movie, "Facing The Giants." After the movie ended and the credits were rolling…I started saying to God that I am in Boulder all by myself…there is not a group behind me…there is not a church supporting me…there is not a prayer team supporting me…there is not a missionary alliance sending me…there is not one other human being with me…I am completely by myself…the three people I asked to come with me to build this church all said no…Lord I am alone…then!!!! The Lord said, With God All Things Are Possible!" I began to cry, even as I type this, tears begin to well up in my eyes, because He loves me so very much, I am so beautifully blessed by Him!!! God loves me! God love you…
Yes, the Word of God is true…With God All Things Are Possible…read Matthew 19:26…
—John.
---
Friday June 16, 2017
For the past couple of days I have been doing a lot of soul searching…at least that's what I'm calling it…
My friend over the phone said to me, John get out there and get to it! Or something similar to that…basically they were kicking me in the butt to get out the door and build the church God said for me to do. Well, that really took me for a loop…I couldn't sleep all night. Up the entire night and then worked at my desk trading when the stock market opened. When the market closed at 2pm (Colorado Time), I turned my phone off and everything else and went straight to bed.
When I awoke the next day around 9am…I knew what I was suppose to do. I can't write it here because people wouldn't understand unless I told the whole story of my life. Maybe someday soon I'll be able to write a short essay on how God works in my life.
Everyone must come to terms with how God communicates to each of us individually. If you're born again, you are a child of God and heaven bound when you pass from earth. Being a child of God gives us the ability to 'hear' God… and that is in our own unique way. The Word says, to seek first the Kingdom of God and His Righteousness and all these earthly things will be added to your life. Go look it up…
—John.
---
Sunday June 11, 2017
Sunday! What an amazing day to be alive. The odd thing is that this very day many people cannot say that. Why? Because, well I suppose they could if they made a decision to receive Jesus Christ as their Savior…born again, is the term that Jesus used as recorded in John 1:3-15 KJV.
I did a short to the point blog post with that title, Born Again. Every time I have used these words people really get huffy and immediately label me as 'one-of-those-so-called-big-mouth-preachers' and they are not interested. Oh well, by the time they are done with me at least they know to call out to Jesus when it's their time to go…strange how people think.
Dear God, thank you for saving me and for saving the people I talk to nearly everyday. In Your name Jesus. Amen.
—John.
---
Wednesday June 7, 2017
Yes I know!! It has been a month since I updated this journal…well, I have been without proper internet, except for my phone, which is extremely difficult to post onto a blog framework.
Now that internet, in my life is restored…lol…I will again continue updating and posting!
Right now let me just say that God is so REAL that I can't stop crying some days. The Lord has me in a type of 'Spiritual Hospital'…I know that sounds weird, but this is what it feels like. I am being healed of 40 years of trucking. More specifically, the last 14 years since I left Boulder to return to Redding. In these 14 years, I have had to learn patience and more patience and then more patience…add infinite to the last 14 years.
In the days and weeks ahead I should be able to continue journalling this church and how God is building it. Let's see…
—John.
---
JESUS IS LORD.
And it shall come to pass, that whosoever shall call on the name of the Lord shall be saved. —Acts 2:21
Pray:
"God I believe in my heart that Jesus is your Son and that He died for me and You raised Him from the dead. According to Your word, if I believe on Him I shall be saved. I repent my sins and I receive You Jesus into my heart right now and make you my Lord and Savior. Father, Thank you for making me your child and giving me eternal life. In Jesus' name. Amen."
—Prayer Written by Angelo Mitropoulos.
JOHN CHOQUE.
Touching People For Heaven
If you need prayer, contact me.
---
Sunday May 7, 2017
This is the day the Lord has made!!! That's the song I hear being sung over me…the Spirit of God has the most tender and caring feeling that I have ever felt. Getting to know, intimately, the Holy Spirit is highly important to building a church. The plan is to have the Holy Spirit lead and direct and counsel all of us every step of the way in building Gospel Evangelist Church in Boulder, Colorado.
I have found that my willingness and obedience to the Lord has increased since I said yes back in July 2017, when the Lord told me that "now is the time" to be moved to Boulder and to begin building the church. Saying yes, meant giving up my world trip after retirement. Sacrifice feels good when working and serving the Lord.
Now is the time…
—John.
---
Thursday May 4, 2017
Woke up at 9:11 this morning…that is Psalm 91:1…this was the last verse that Kenneth Copeland commented on last night as I went to sleep!!!
God has prepared an interesting day for me. After my morning prayer, went down stairs for breakfast and was pleasantly surprised to met at least 3 people, all who gave me great encouragement for this new church.
Updating the GEC – JOURNAL…right now and spending time in a preparatory prayer, sort of a new type of prayer for me…should be interesting to see all the signs, miracles, and wonders following me today as I share what God is doing in Boulder, Colorado.
—John.
---
Wednesday May 3, 2017
Arrived in Boulder, Colorado May 3rd as the Lord directed. Got here right at 9am when the Boulder Storage opened, amazing timing!!
Unloaded the U-Haul, turned in the U-haul truck and tow dolly, then the Lord directed me to look for a hotel tonight using my phone, instantly one popped up and I called with an amazing deal, checked in about 2pm and began to pray and to relax.
Created a "Game Plan" to initiate the next steps to building Gospel Evangelist Church.
Ended the night listening to a short message by Kenneth Copeland on Psalm 91…went to sleep protected!
—John.
---
Saturday April 22, 2017
This is the big day!! I woke up in Weed, CA with only 75 miles left to professionally drive, out of millions and millions of professionally driven, ie. paid to drive…and then that will be it for this chapter.
Being a fulltime preacher will start tomorrow, Sunday…which will be my first day of being a Free Man!! Of course if you are a woman…you're a Free Woman!!! Wow, that even sounds good!
Gospel Evangelist Church will continue to grow into reality. Each day is filled with the actions needed to design, create and build GEC!
You are important to God…really get that, ok?
—John.
---
Wednesday April 19, 2017
Wednesday…the day in the middle of the week? Well, sort of…it's, for me, actually marks three days until my retirement from 40 years of trucking. What a milestone in my life. It's just not trucking, it has been all kinds of professional driving, being paid to drive. I have made my living since I was 23 primarily from driving…that sounds strange.
What sounds even more weird is that in just a few weeks I will become a church pastor! Now, that is different, however, it's not out of my realm of ministry. For nearly all my driving career I have been a preacher, minister, missionary and all kinds of positions in the Lord's ministry. Preaching is my life!
Boulder, Colorado…here I come…ready or not! :)
—John.
---
Monday April 10, 2017
I can hardly believe how fast and quick time goes by…but we all hear that, and that is not what I am referring to…time as in regards to life on earth, this is how much time each of us have here, on earth, how many days, weeks, months, or years do we truly have before we die? Because, let me tell you, we all will die. Period.
Some of my best friends that are younger than me are dead. Period. They are no longer here on earth. Where are they? I think they are in heaven. Why? Because of most of my friends, I made sure they knew about Jesus and about salvation. Are you saved? Do you know Jesus Christ as your savior? If you died tonight, do you have the assurance in your heart that you would go to heaven? If yes, GREAT! If no, then from your heart, tell Jesus that you want Him in your life. Okay?
—John.
---
Sunday April 9, 2017
Today is Sunday and an important day in the history of Jesus Christ of Nazareth, our Lord and Savior. Today marks the day that began the last week of His ministry or redemption work. Because of what He did, we who believe, can receive eternal life! That is just amazing! What amazes me probably the most is in comparison to other world religions, none that I am aware of proclaim "eternal life" and "life in heaven" …I suppose this could be an argument with believers in these other religions, oh well…I don't mean it to be an argument.
Thank you Jesus for ALL You have done!
I have just two weeks left until I retire!! 3 trips and I'm done!! Then onto Boulder, Colorado for the building of Gospel Evangelist Church. Lots of FAITH is needed. Thank you for all who pray for our ministry. Blessings :)
—John.
---
Thursday April 6, 2017
Just finished praying…and man oh man! God comes through and sweeps me into tears…most times I can hardly believe that God even knows who I am. I mean, He's God, Almighty Creator God…who am I? I'm nobody, save the Lord Jesus Christ who saved me and brought me into His Kingdom!
The pressure to perform or rather the pressure of worry feels lifted off my shoulders. That is a weak link in me, namely worry. Yes, I know what the Word says, people are always very quick to quote the verses of not worrying. As if I didn't know them already.
God does care…
—John.
---
Wednesday April 5, 2017
Last night I switched the blog to a https for security reasons. I thought it was already there, but was not applied yet. Next year I will switch to an even more secure web presence. It's a lot more money, but worth it, I think.
Gospel Evangelist Church is still on my horizon…it sure feels uneasy to me due to my history of not producing or rather failing at ministry. This should prove interesting as I go further into the calling to build God a church in Boulder, Colorado!
—John.
---
Tuesday April 4, 2017
Just got home a little while ago, its 4am…drove all night, 600 miles…the crazy tough life of a trucker!
Just think, only about 5,000 miles left of a 3,000,000 mile career!! Crazy and Weird all together…then I turn Church Pastor…more craziness…life with the Lord is never dull!!
Gospel Evangelist Church is a disrupter in the church world…
—John.
nbsp;
---
Saturday April 1, 2017
This is April! April is my last month on the road as a trucker!! I will be retiring Saturday, April 22, 2017…40 years of professional driving and well over 3,000,000 miles, millions of miles! Hey, it's only 25,000 miles around the Earth's Equator! Amazing how miles roll by and time passes, and well now is the time to venture into my next life.
God is moving me from Redding, CA to Boulder, CO to build Him a church. I will be giving the rest of my life to this project. The time-line gives me a good 2 decades of concentrated effort. Thank you Lord… Thank you Friends for being with me and supporting me…
—John.
---
Thursday March 30, 2017
Each day is like a mini-lifetime! Cultivating a real true vision and/or calling from God takes much work…work as in prayer, thinking, research and so many things it is difficult to catalog into a journal as this. I think that is what this page may become…a short one or two paragraph of the musings of my work in building GEC.
I see that video or filming will take on a new aspect to the ministry…soon I will be back filming daily videos on various things that the Lord is taking me through in preparation and in creation of GEC. I see lots of hours of work ahead of me…I see 6 days a week for 2 years non-stop effort in bringing this church into reality…yes, I know… God will build His Church and the gates of hell will not prevail… it still takes physical effort in conjunction with the Holy Spirit of God. Tally ho…
—John.
---
Monday March 27, 2017
Another day of preparing for this church. As the days roll onward to my retirement, I feel more confidence that God is moving me to Boulder. I see in scripture and in current life, when God moves someone, He prepares a place for them. You see, this is the single thing that stumbles me. Therefore, I just focus on my many decades of God moving me and seeing that every time, He has already prepared a place for me! Amazing…
—John.
---
Monday March 20, 2017
This is just me playing around trying to figure out what I want to do with the church stuff. April 22, 2017, I retire from my trucking career of 40 years and embark on a journey of a lifetime to Boulder, Colorado to found or to start and build a new church for God…as per directed by God, okay?
I'll goof around with this page a little later…until then, use the 'John Choque' button…
…to take you back to my regular blog.
—John.
---
JESUS IS LORD.
And it shall come to pass, that whosoever shall call on the name of the Lord shall be saved. —Acts 2:21
Pray:
"God I believe in my heart that Jesus is your Son and that He died for me and You raised Him from the dead. According to Your word, if I believe on Him I shall be saved. I repent my sins and I receive You Jesus into my heart right now and make you my Lord and Savior. Father, Thank you for making me your child and giving me eternal life. In Jesus' name. Amen."
—Prayer Written by Angelo Mitropoulos.
JOHN CHOQUE.
Touching People For Heaven
If you need prayer, contact me.