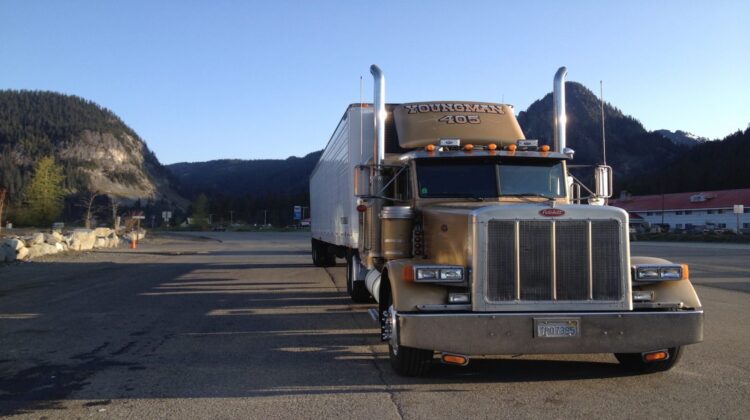 When I started trucking in September of 1977, Ft. Wayne, Indiana leased to North American Van Lines my first truck that I owned, never did I realize that 38 years would go by!!! Amazing how time unfolds in our life. I suppose I am no different than the millions and millions of people who also start their adult professional career not knowing that what they are doing will last decades into the future.
Long-Time Trucker from John Choque on Vimeo.
The video I filmed while onto of Mt. Hood was filmed a few weeks ago, maybe a month now, however, I really liked it and wanted to get it up on my Blog.
I have all kinds of people stop by this Blog Mission and take a look around. I figured that if I just keep writing and posting many different kinds of things, mostly related to Traveling and to Heaven, then possibly someone might come to know Jesus Christ as their savior!
Trucking has been a strange career for me. I have experienced more things and more types of people that the general public. Why? I think it is because of living on the road all these years you tend to change your attitude towards people. You see, my thoughts were, or are, that everyone is a friend and their are no strangers! I simply feel that were all brothers and sisters on earth, this is not religious as in some religions, okay. Now what happens later after our passing from this earth is a different story. Very different in deed!
Loading Apples at Auvil Fruit Company – Orondo, Washington
The people I meet, and I've met thousands or possibly more intimately hundreds, every single person was warm and friendly… now this includes the many times that I was attacked, punched, kicked, almost knifed, and spit at and every other thing you can imagine. Why all this you ask? Well, as you can probably tell, I am very vocal on my faith in Jesus Christ! I am a missionary and I take this calling very seriously. I act on this calling nearly every day of my life over the last 40 years of being a called minister.
The people who didn't like me preaching, even those people, I eventually warmed them up by the Love of God! Yes, I know, some of my friends and family know that I have an anger streak that comes out usually when I am very very tired
Corinthians 12:3 -JESUS IS LORD!
Typically, most people never ever see the anger, but some do. This does not make me a "non-Christian"… I can hardly believe how so many (non-believers/not-saved) believe that once someone becomes born-again, that never again will there be sin in their life. That is such false thinking and a wrong way to view becoming a Christian. The life of a Born-Again Christian is a life of continual growing, as a child grows into adult-hood. Basically, it never ends!
Even the Apostle Paul talked a lot about asking forgiveness when we sin, and anger is a sin. No doubt about it! So, what do you do? You apologize. However, you can not expect the person your apologizing to to forgive you. No. You do your part and let God do His part. Asking forgiveness is a humbling action that takes a humble heart and one that is in love with God. Pride will stop every person from forgiveness. Arrogance will stop every person from forgiveness.
Life is an amazing Gift,
Life is for us to Give,
Life is to be Garnished.
As I ramble on here about forgiveness, you might pick up that I recently got angry at someone and that's called "Life" and that is just the way life sometimes unfolds. The wonderful thing is after writing a note of apology, I immediately felt free! I felt guilty prior to the note. Can you see it? This is an example of living a Christian life. Apologize for any time sin is created. You will feel so much better.
Trucking or rather Traveling for a living is one of those lifestyles that can bring all kinds of adversity that can sway the Christian off into oblivion. I have ministered to lots of people who have gotten mad and then sinned and then never apologized nor asked forgiveness. Their life has become a wreck. That doesn't need to be that way. Jesus forgives. Jesus forgets it. The scriptures say, love covers over a multitude of sin.
Living for God's Glory
… 7 The end of all things is near; therefore, be of sound judgment and sober spirit for the purpose of prayer. 8 Above all, keep fervent in your love for one another, because love covers a multitude of sins. 9 Be hospitable to one another without complaint. … -Bible Hub
Friend, may I pray with you… Lord, I ask you, in your Name Jesus, that you help my friend understand your power of forgiveness and your power to deliver from evil. You give forgiveness to each one of us freely, therefore, help us to freely forgive. Lord thank you for reaching from heaven and touching my friend right here. You truly are an amazing God whom we serve with all our heart and mind and body. If my friend is not saved, Lord save them right now, right here… in your name Jesus, Amen.
Now, let's go truckin' . . .
10-4 . . .
Respectfully in JESUS,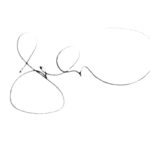 Preacher
Again I say unto you, that if two of you shall agree on earth as touching any thing that they shall ask, it shall be done for them of my Father which is in heaven. -Read Matthew 18:19 KJV