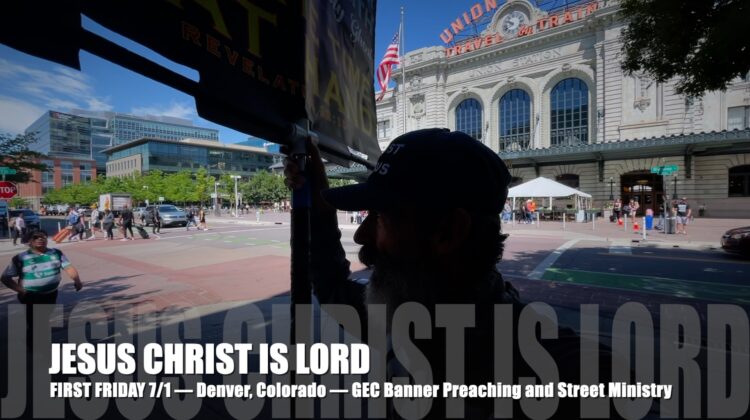 Street Preaching Videos July 2022. As we begin a new month, we start a new blog journal post of July sermons/messages. June videos are here.
---
---
---
---
And I gave her space to repent of her fornication; and she repented not.

—Revelation 2:21 King James Bible.
---
If you would prefer to view some more of out street preaching sermons, they are here on our YouTube®️ video channel. Thank you!
---
---
---