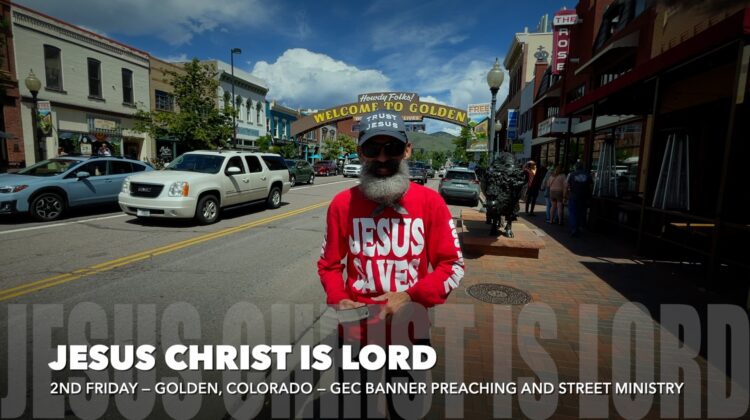 Thank you for being apart of the body of Christ and serving God with all your heart. May the Lord Jesus Christ continue to shew you wonders of heaven and earth. Amen. This is a sampling of street preaching videos June 2023, that comes from our channel. This is a continuation of the street preaching videos May 2023, and this is next month's sampling for July 2023.
The fruit of the righteous is a tree of life; and he that winneth souls is wise.

—Proverbs 11:30 King James Bible.
---
---
8 But what saith it? The word is nigh thee, even in thy mouth, and in thy heart: that is, the word of faith, which we preach;

9 That if thou shalt confess with thy mouth the Lord Jesus, and shalt believe in thine heart that God hath raised him from the dead, thou shalt be saved.

10 For with the heart man believeth unto righteousness; and with the mouth confession is made unto salvation.

11 For the scripture saith, Whosoever believeth on him shall not be ashamed.

12 For there is no difference between the Jew and the Greek: for the same Lord over all is rich unto all that call upon him.

13 For whosoever shall call upon the name of the Lord shall be saved.

—Romans 10:8-13 King James Bible.
---
---
---
---
---
---
---