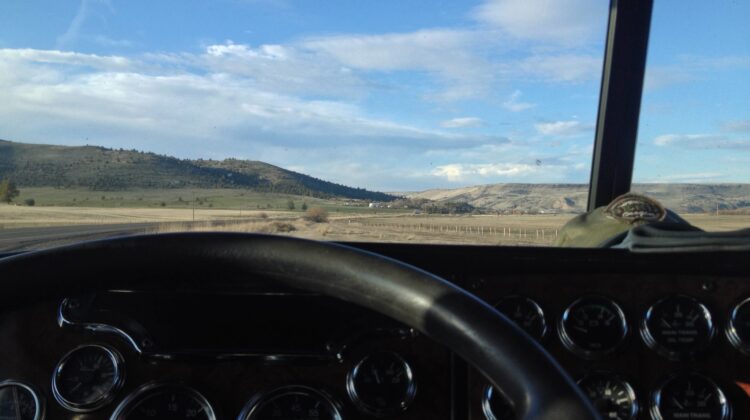 Trucking Just Waking Up is my little film of, trucking just waking up in the Peterbilt. The life of a trucker is not the usual lifestyle. Trucking has unique moments. When I was growing up I would stand on a road or highway look up one way then turn around and look up the other way and then ask myself, 'I wonder where the end is?'
Trucking Just Waking Up

Times are different now. However, I still when I'm trucking just waking up wonder where the end is! I follow the road and follow it around the world touching people for heaven. Friend, do you personally know where you will end this life? Do you know for a fact that if you past away tonight that you would go to heaven? Are you saved? Do you know Jesus?
Traveling the road and trucking just waking up
I have traveled for a living for the better part of 38 years. That's a lot of traveling and seeing the country. Trucking has given me a lifestyle that at first and for many years bothered me. If you or someone you know is thinking about going into trucking, let them know that it is not just a job, it is a lifestyle that is nothing like any other job. You don't really live at home and commute to your job. You, as a trucker, are at home all the time, it's your rig. I used to say . . .
"I'm just a professional tourist!"
"This is Preacher John coming at ya' and we'll see ya' on the flip flop." Roger?
"And remember to keep the Big Man happy upstairs!" Copy?
Nowadays I relax and just cruise along enjoying my day as I travel the roads of the world. Someday I will be traveling in other countries and touching people for heaven in other countries. But for now, I will continue my quest to touch the next person for heaven. Touching people for heaven is simply conveying a message that Jesus cares for them and that heaven is a real place that people will have the opportunity to live in eternity.
However, the entrance to this magnificent lifestyle of living with God is only attainable by putting your faith into Jesus Christ, the Son of God. You know the story and it is easy to find. John 3:16 is the place in the Holy Bible that will give you a starting point. Remember, it's Faith.
Are you just waking up
Don't you just love the early morning? Just waking up after a blizzard and seeing blue skies above is a nice feeling. Trucking through blizzards is not the easiest driving condition there is. Very challenging and of course dangerous. Big rigs seem to have a mind of their own sometimes. I suppose that is one of many reasons why I like my job where I work because the company gives us good quality equipment and they keep the rigs in top condition.
Whenever you begin looking for a trucking job always inspect their rigs. Don't listen to a word they say… Just go take a look at the equipment and you will know what kind of company they are. Be serious about this, it's not a little matter… no, it is everything! That rig is going to be your home. When you are just waking up after running all night you want to awake with confidence in your equipment. This is very important.
There are all kinds of companies that will provide you with great equipment to operate. Look around and talk to the drivers of those good looking rigs and find out how to get started. For most drivers in today's trucking world, truck driving school is how they got started. It takes about two years of continuous driving to learn the job. Know that going in, two years is the learning curve.
Stay at the first job after truck driving school and be the best driver there is. Pay strict attention to every detail and learn the proper way of operating your equipment. You can do it. Also save all your money! Truckers have a bad habit of spending way to much money on the road. Be frugal with your funds and you will feel great after the two years!
Trucking
Trucking is how I have ministered throughout this country. I have had the service of touching thousands of people over the last 38 years and 3,000,000 miles! (3 million miles)
There is a perspective of life that is gained by traveling for a living that is so much different that the usual 9-5 job. As a trucker you don't work 9-5… as a trucker it is more like 168 hours, from Sunday morning until the following Sunday morning! You live your job. You don't go to work. You are at work. You travel and see the country. You touch people everywhere you go. Even when you are trucking just waking up!
For me, as a minister, or rather I call myself a 'missionary' I touch people for heaven. I am always looking for opportunity to share Jesus Christ with everyone I met. I have met a lot of very wonderful people all over this country. People in general are all very nice and pleasant. Rarely have I had problems with danger, all though I have had my share of dangerous moments. As a missionary and a trucker you too will have dangerous times that you will be glad that you know Jesus Christ as your savior! Believe me!!
Now go hit the road . . . and as always . . .
"Keep the greasy side down and the shiny side up!" 10-4?
Final Thoughts and Links
Thank you for your time and attention, here.
If you would like you can contact me, here.
Also why not consider starting a blog of your own, here.
Plus always know that Jesus cares for you, here.
Respectfully in Jesus,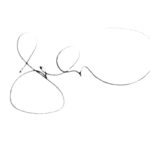 Missionary
Study to show thyself approved unto God. -Read 2 Timothy 2:15 KJV