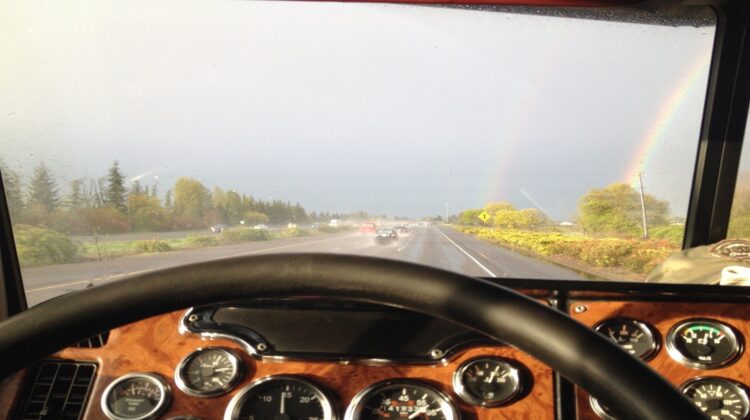 Travel for a living. Traveling reveals some of life's challenges and problems. Mostly traveling becomes very personal due to these revealing times. Do you travel much?
Tuesday March 31, 2015
Seattle, Washington
I am not sure why travel is such a big desire for so many people? Maybe people think that where they live isn't exciting anymore. Possibly people just want to go look around. It could be that people have a desire to see how other people live. What do you think is the reason for travel?
Tonight as I was just coming into Seattle I received some sad news of a death in our family. When getting news like this it would be much easier if I were home. However, travelers must learn to handle extreme circumstances when you're least comfortable and usually all alone. I'm a professional driver thus not with someone to share the burden with. Over my 38 years of traveling I have gotten loads of bad news. As a Christian, my first response is to pray. Wow! What a difference the emotions are after talking to the Lord!
The Lord has just the right thing to say and share with us when we go to Him in prayer. Peace is a regular standby! This peace seems to change to fit the severity of the situation. Isn't that amazing?
Peace is the spiritual comfort and knowing that God has all in His control. Nothing is missing and everything is being covered.
Let's pray now…… "Lord, thank you for Your amazing peace. Thank you for giving us the peace of God that is greater than our own knowledge. Your peace is what we seek after. Your peace gives us the knowing that You are in control. Your peace gives us the feeling of tranquility in our heart. Peace be still is what You said once, and now Your peace is quieting our heart and our mind. You truly are an amazing God! In Your name Jesus, we pray, amen."
Peace my dear friend…
-John
Seattle, Washington
Tuesday March 31, 2015