WELL DONE! This is what we all want to hear form the Lord on our graduation day! Matthew 25:21 KJV "His lord said unto him, Well done, thou good and faithful servant: thou hast been faithful over a few things, I will make thee ruler over many things: enter thou into the joy of thy lord."
Respectfully in JESUS CHRIST,
—JC.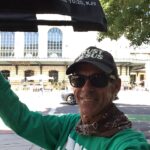 I'm using this well done page to truly say WELL DONE to whatever it is that I asked of you. This could be many great decisions that you have made recently. Life is getting better in Jesus Christ because of your faith. Always continue to study the word of truth. Amen?
"And let the peace of God rule in your hearts, to the which also ye are called in one body; and be ye thankful."
— Colossians 3:15 KJV

So often we do an action but receive no response. People often are in need of a simple thank you, or a pat on the back, or maybe somebody buying your lunch who was a stranger! "Well Done" is one of those phrases that many Christians will be wanting to hear from the Lord Jesus when they get to heaven.

In my Sunday Prayer Letter to my Daily Prayer List, I often times put questions in the letters and then a link to click on for the answer, or something like that. This letter right here is a well done letter for the action of answering one of my many and numerous questions. Sorry for so many, but to get to know someone and to exhort takes asking questions, sometimes.

My letter is to show you thankfulness, and of teaching a simple message of heaven.

God bless you and thank you for the journey you are taking with me in preaching, in ministering, in building, and in winning lost souls for the kingdom of heaven! Many of the people on my Daily Prayer List come from one of my thousands of Chick Gospel Tracts that I introduce myself with while I'm on the streets preaching and ministering, usually with my JESUS CHRIST banner/sign!

I use the gospel tract titled, THIS WAS YOUR LIFE!…a thought just came to me to say, if you don't have one of my gospel tracts, email me your address and I'll mail one to you. (No charge!) It's just an idea. I think that would be great… God bless!
Respectfully in JESUS,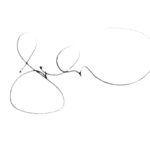 —Preacher John Choque.
"Touching People For Heaven"



Yes… I have a vision of one million people in heaven because I lived. As a preacher, minister, and missionary; along with my forty year career as a professional driver; I am consistently looking for ways of "Touching People For Heaven'". Because to be saved through Jesus Christ is REAL. —ACTS 2:21 KJV
P.S. You receive eternal life by receiving Jesus Christ as your Saviour and only Lord.