God won't be figured out! from JOHN CHOQUE on Vimeo.
God Won't Be Figured Out
Did I get your attention? Thank you friend for your time and attention in this matter. Also I do appreciate you viewing my short film here. I was compelled to film it even though I had not shaved and was not properly prepared to doing any filming. However, during my morning prayer time and in last nights prayer time I was continually considering the prophecy of the coming of the Lord. Along with many other prophetic messages and words that come from teachers of God's Word I was thinking about. My continual result is that God won't be figured out! Nope, I really think that God has a plan that is in His Word and not fully reveled as of yet.
I know that many Christians completely disagree with me. Well, that's the way this world works, some agree and some disagree, there are yeses and there are noes, and within all this is the Holy Spirit working with each one of us, amazing! God won't be figured out because He will not have one person say, 'Oh I knew it all the time,' or 'Oh I knew when God was coming,' or Oh yes, I have God all figured out'… NO! God won't be figured out, at least not now!
I can hear people say, 'I thought we were to figure God out and know all about His comings and His goings.' The best way to understand God is to spend a lot of time in His Word. Along with studying His Word, spend a lot of time in prayer; talking to God, as a friend, because Jesus said, we are friends! As a Christian we are also apart of God's family, therefore God is our Heavenly Father! As a child of God, we each have a role to play in His family. This is sort of like trying to figure out your parents! That makes me laugh!!! If you would like, you can reach me here.
Figure Out: (Informal) To discover, decide, or solve. -American Heritage Dictionary
Mark 4:10-11 KJV – 'And when he was alone, they that were about him with the twelve asked of him the parable (The Parable of the Sower) And he said unto them, Unto you it is given to know the mystery of the kingdom of God: but unto them that are without, all these things are done in parables: (Read Isaiah 6:9-10)'
John 3:16 KJV – 'For God so loved the world, that he gave his only begotten Son, that whosoever believeth in him should not perish, but have everlasting life.'
(BibleHub.com – John 3:16)
John 3:3 KJV – 'Jesus answered and said unto him, Verily, verily, I say unto thee, Except a man be born again, he cannot see the kingdom of God.'
John 3:12 KJV – 'If I have told you earthly things, and ye believe not, how shall ye believe, if I tell you of heavenly things?'
John 3:17 KJV – 'For God sent not his Son into the world to condemn the world; but that the world through him might be saved.'
Respectfully in Jesus,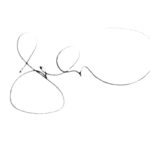 Missionary