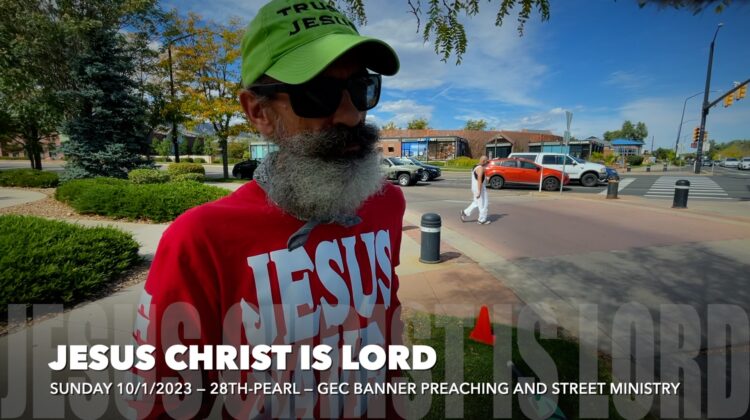 Jesus answered and said unto him, "Verily, verily, I say unto thee, Except a man be born again, he cannot see the kingdom of God."

The Lord Jesus Christ, King James Bible, John 3:3.
Street preaching videos October 2023 are just about exactly what it means. In all, this journal is more of a sampling of the street sermons posted on our video network. If you would like, thank you for Subscribing and Viewing the sermons through until their end, and if you like and of it… would you Like the video and write a Comment. These actions by you, the viewer, help the channel reach more people with the word of truth, at least from this street ministry and missionary church. Blessings!
---
---
Please know that there are about 1,000 street sermons on our YouTube®️ video channel. This Street Preaching Videos October 2023 are only a sampling. Thank you my friend! Amen.
---